3D printing in teaching biomedical informatics

In September 2019, the new study program on biomedical informatics was opened at the Faculty of Management Science and Informatics. The graduates of this study program should be employed primarily in the areas of design and implementation of information systems for medical facilities and in analysis of medical and biomedical data using machine learning. Course on basics of theoretical medicine is also a part of this unique study program. By completing this course, students will get acquainted with the creation of expressions and phrases used in medical terminology, acquire basic knowledge about the anatomy of the human body and, in practical classes, they will get acquainted with the basics of three-dimensional (3D) modeling, its use in medical practice and with creation of animation in Blender.
A typical use of three-dimensional modeling for medical purposes is to create models for medical simulators based on virtual or augmented reality. In addition to such use, a combination of three-dimensional modeling with 3D printing has become popular and useful in creation of prostheses and implants, in planning and preparation of complex surgery, in creation of teaching equipment or artificial organs in the form of so-called bioprinting. The possibility of creating teaching equipment motivated teachers of the course on the basics of theoretical medicine to apply for a grant from the Tatra banka Foundation in order to purchase a 3D printer and use it to print models of selected organs of the human body. This grant was obtained, and thanks to it, a 3D printer with stereolithography technology was purchased in the year 2020. This printer allows to create very detailed prints (height of one layer at the level of 0.025 - 0.1 mm and resolution in the x and y axes at the level of 47 μm).
During the year 2021, the teachers of the course on the basics of theoretical medicine as well as other employees of the Department of Informatics have created and modified 3D models of selected organs of the human body for the needs of 3D printing. These have been printed on the purchased 3D printer and cleaned in a curing and washing machine supplied with the 3D printer. Although due to the current pandemic situation it is not possible to teach the course in a face-to-face form, we hope that the printed models of human body organs will be illustrative teaching equipment that students can use to learn the basics of human body anatomy.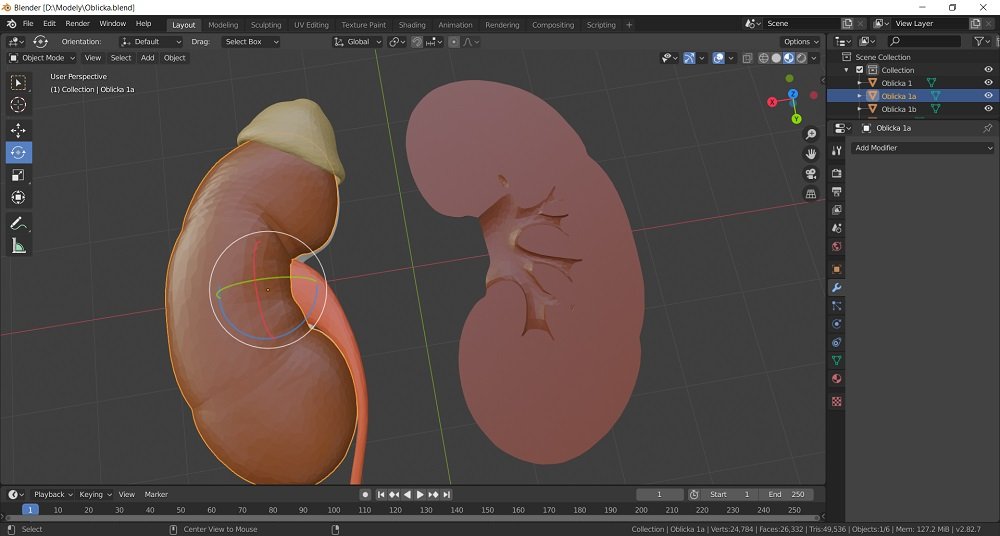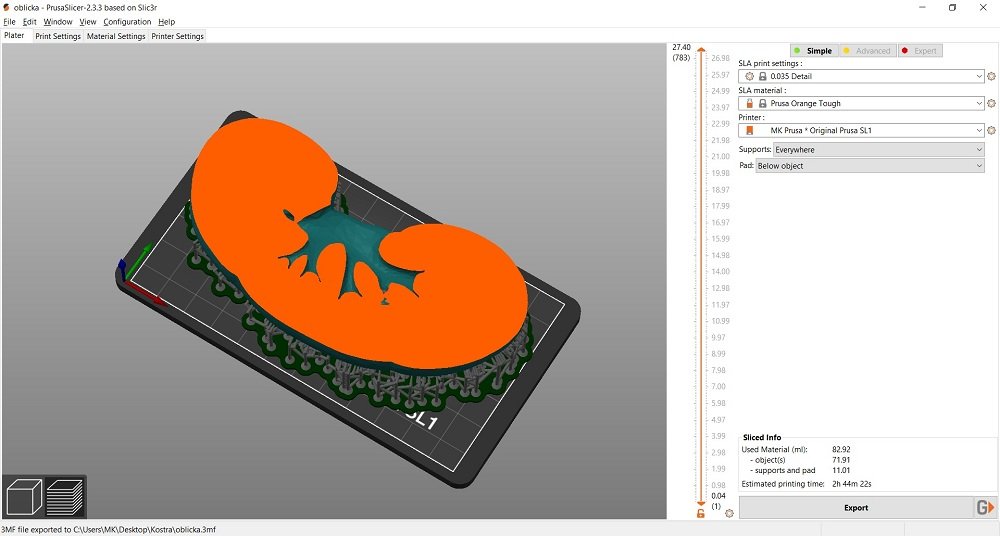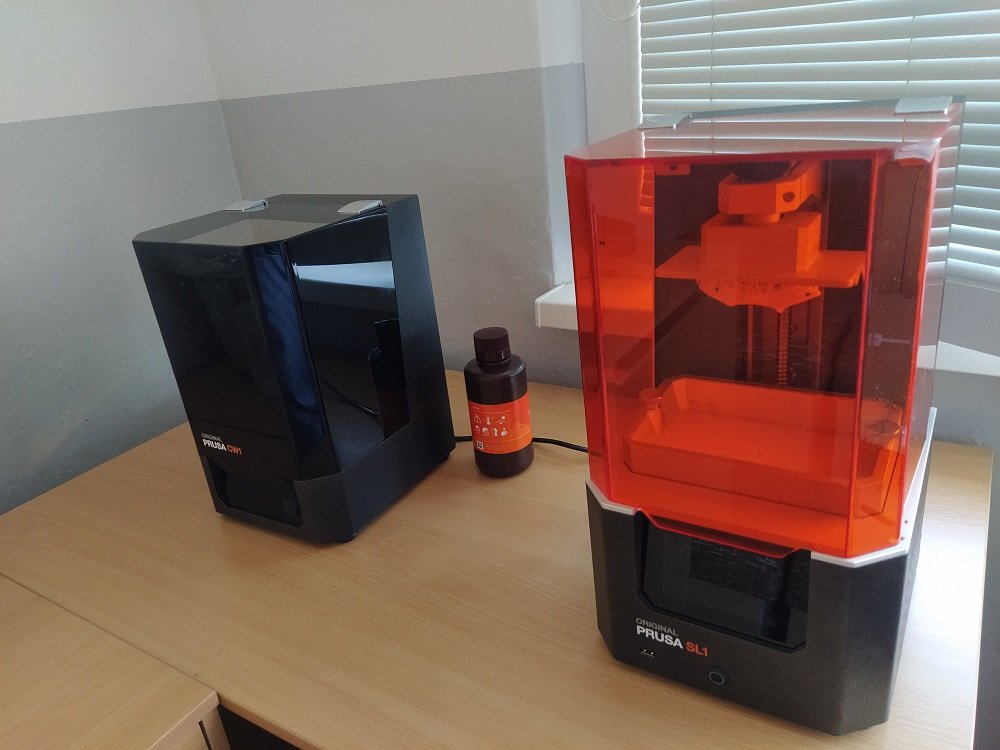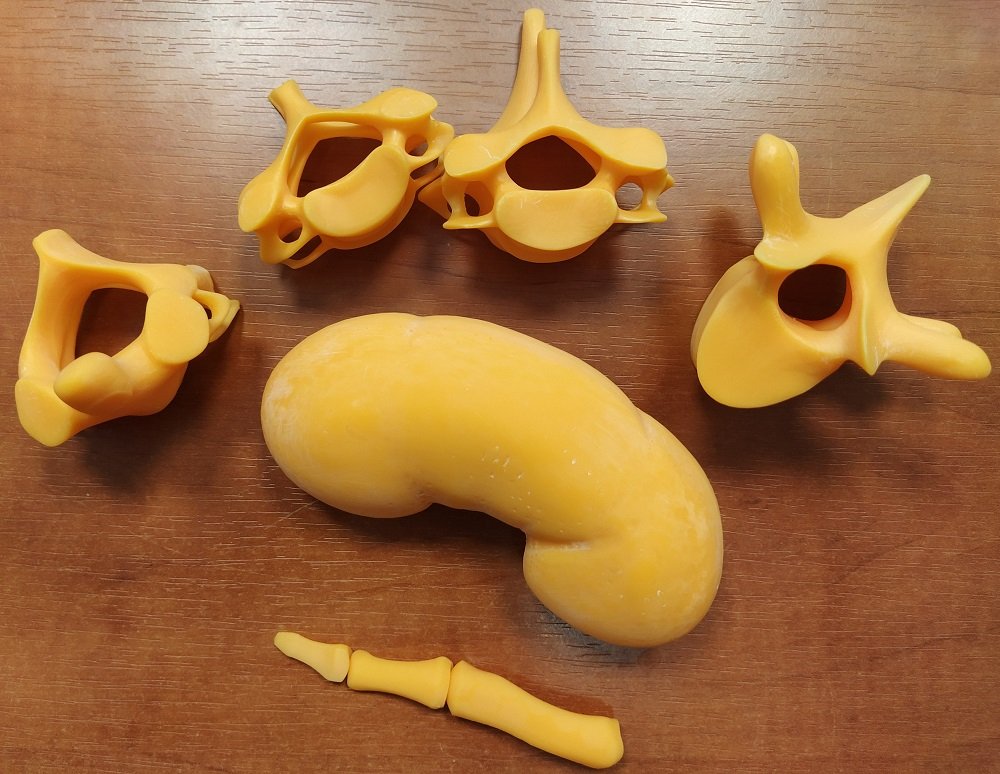 FRI partners
General partner
Main partners
Partners
Other cooperating enterprises in education, science and research