Drive2theFuture - Stakeholder Evaluation workshop

On September 11, 2020, the Faculty of Management Science and Informatics, the University of Žilina, was co-organizing the online workshop dedicated to the automated vehicles. This stakeholder evaluation workshop was managed by the colleagues from Vrije Universiteit Brussel, in the frame of the Drive2theFuture project. This project is supported by the EC in the frame of the H2020 research and innovation programme. The goal of the workshop was to gain the opinion of the stakeholders, how the automated vehicle may influence different impact areas (safety, security, environment, traffic efficiency, user acceptance, market penetration, socio, economics, policy, regulatory) of the future transport and logistics.
Discussion of participants and moderators divided into the five stakeholders' groups (Citizens, Senders, Receivers, Logistic Service Providers, Local Authorities) covered five logistics scenarios of the automated vehicles application:
Scenario 0: Business as Usual (BAU)
Scenario 1: automated freight transport last-mile delivery (air)
Scenario 2: automated freight transport last-mile delivery – shared with passenger transport (road)
Scenario 3: automated freight transport long-haul (rail)
Scenario 4: automated freight transport long-haul (road)
The overall result of this discussion is presented in the picture.
Based on the overall result, the stakeholder's representatives accept the role of automated vehicles. The automated vehicles used for long-haul freight transport (rail and road) have higher acceptance. The last mile delivery is strongly supported by the logistic service providers and the local authorities. This is the result gained from the discussion of 24 experts from the Czech Republic and Slovakia. The more complete results will be available when other similar workshops will be organized and evaluated.
We would like to thank the following institutions for allowing their representatives to take part in our workshop:
Mulica o.z. – civic association, The Institute of Technology and Business in České Budějovicie, KIA Motors Slovakia, ČESMAD – the association of road transport operators of the Slovak Republic, Chemical and Pharmaceutical Industry Association, Slovakia, College of Logistics Přerov, PKP Cargo International, RTI Wagon s.r.o., VVUŽ ŽSR (Research institute of ŽSR)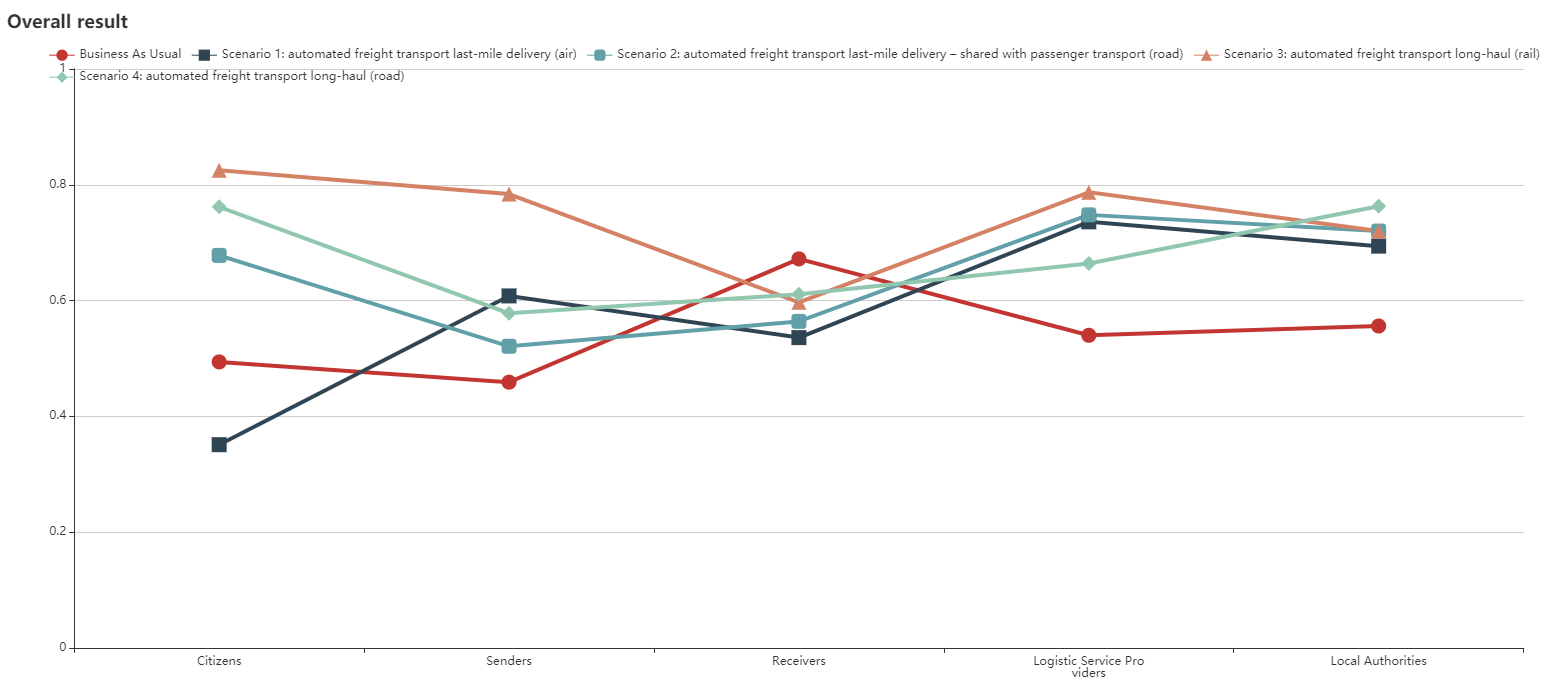 FRI partners
General partner
Main partners
Partners
Other cooperating enterprises in education, science and research