Lecture of Norwegian Java Developer

Hans Christian Granum, Norwegian JAVA developer of the BrandMaster company, together with the Fakulta riadenia a informatiky, prepared a special lecture for you! Following development processes from an idea to a final solution. The goal of this session will be to create a web application that gives you a feedback in a short period of time. You will also learn how to utilize JAVA as back-end for modern front-end frameworks.
Come to learn with professionals!
Use this link to sign up for a lecture.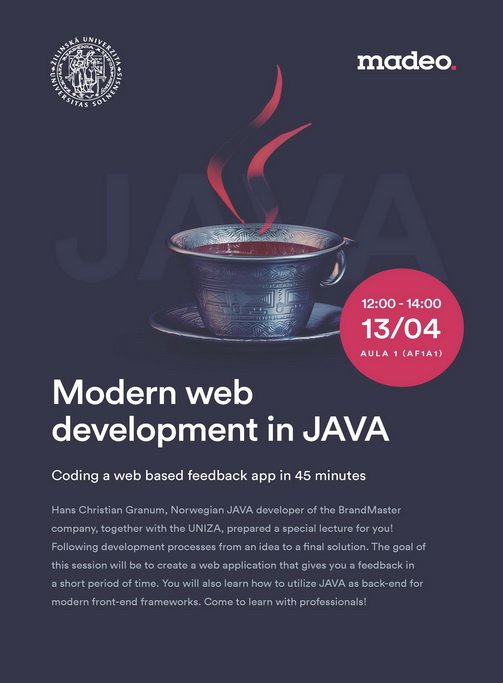 FRI partners
Generálny partner
Hlavní partneri
Partneri
Ostatné spolupracujúce podniky v oblasti vzdelávania, vedy a výskumu