The SmartSoc project - Online Workshop

Our faculty is currently coordinating the international project Education of future ICT Experts based on Smart Society Needs - SmartSoc. The just ending academic year is the first of the three years of the project. The main project activity this year is still blended mobility (SmartSoc Blended Mobility 2020).
According to the original plan, the blended mobility was to end in May 2020, with a two-week meeting of all its participants (physical mobility). Due to the epidemiological situation caused by the coronavirus, it was decided in March to postpone this meeting to September. Unfortunately, in the end, the face-to-face meeting of the participants in the blended mobility cannot take place.
However, the organizing committee prepared an alternative virtual activity. This allows for the signing of an addendum to the project contract with the National Agency for the Erasmus+ Program (SAAIC).
Virtual activity - online workshop will take place from 2 to 9 September. It will be attended mainly by participants in combined mobility. However, we would also like to invite "external" participants - students, teachers, employees of partner companies, anyone who is interested in something from the online workshop programme.
As part of the virtual activity of the SmartSoc project, lectures by university teachers, presentations of student teams and their business plans and discussions on the topic of smart society and especially smart IT solutions for the present and future are prepared, in line with smart specialization strategies of EU member states and the United Nations Agenda 2030 document.
Registration of external participants for the online workshop of the SmartSoc project is possible until Friday, August 28, 2020, via the form.
The entire online workshop will take place in a group created on Microsoft Teams. External participants will be added to it based on the data from the form.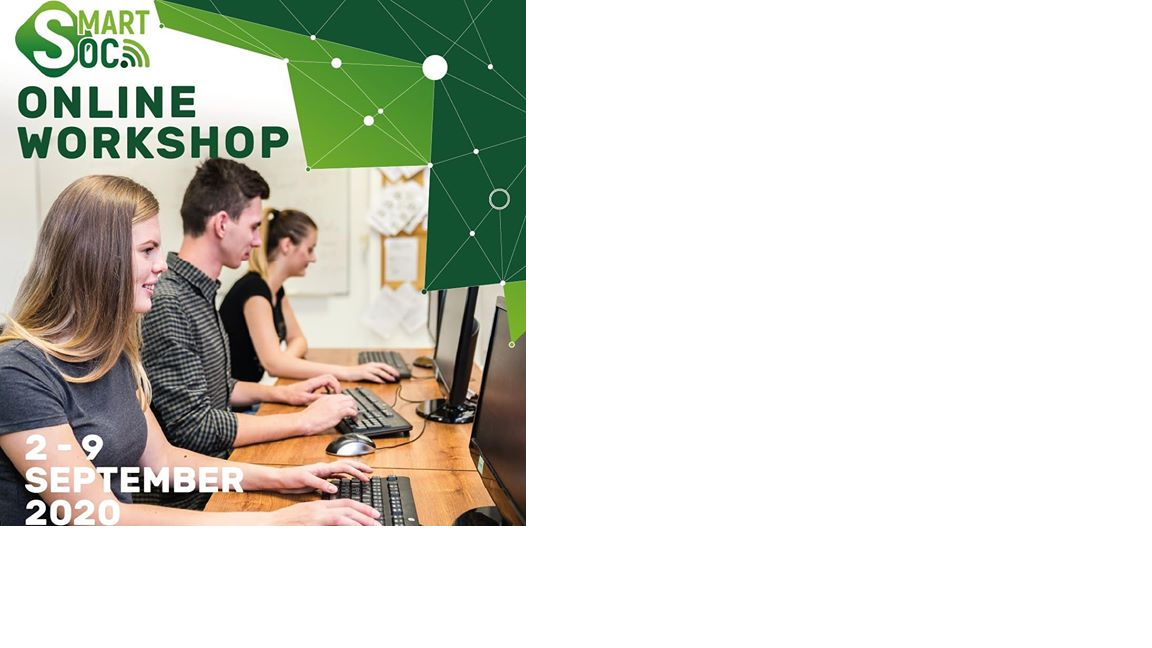 FRI partners
General partner
Main partners
Partners
Other cooperating enterprises in education, science and research