Virtual activity of the SmartSoc project

The SmartSoc project (Education of Future ICT Experts Based On Smart Society Needs) continues from Monday, 3 May 2021 with the main activity of its second year.
The "2021 SmartSoc Online Workshop" will start. This event is organised as an alternative to physical mobility planned to be organised in Valencia on the campus of Universitat Politecnica de Valencia.
Students and teachers from more than 10 European universities and 9 countries will meet in the frame of this two-week virtual activity.
The event programme consists of the students' teams work on their business plans. They will keep the final presentations of their work results on Friday, 14 May 2021. The lectures about the current ICT trends, entrepreneurship, sustainable development and intercultural communication are parts of this event as well.
Friday, 7 May 2021 will be interesting - The design Thinking workshop is on the schedule in the morning and the paella cooking course in the afternoon.
This event will be organised on the Microsoft Teams platform - link to the event.
"2021 SmartSoc Online Workshop" programme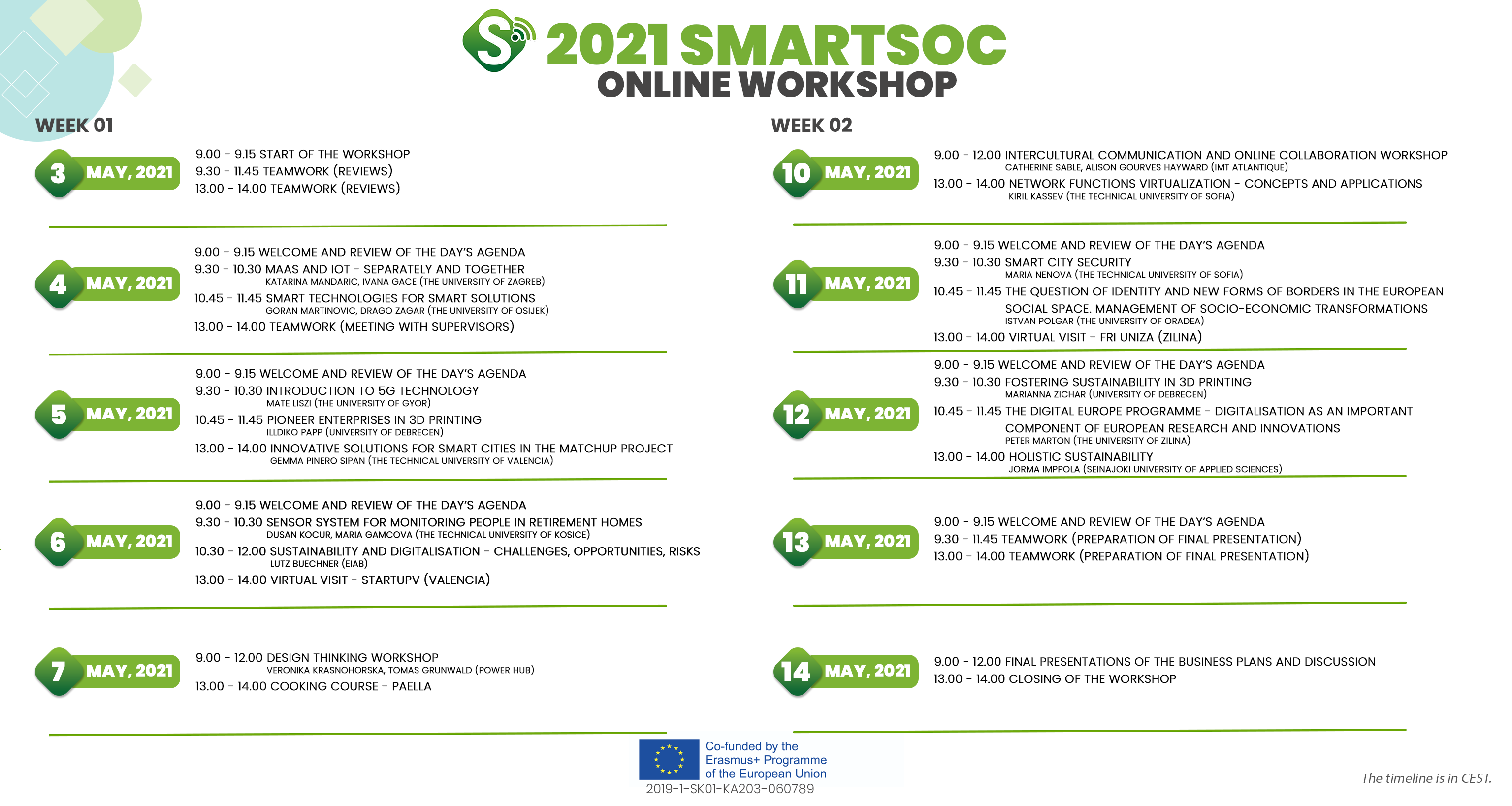 FRI partners
Generálny partner
Hlavní partneri
Partneri
Ostatné spolupracujúce podniky v oblasti vzdelávania, vedy a výskumu